Custom machined electrical connectors
DJC produces a variety of electrical connectors and connector components using CNC bar turning techniques with different materials. Thanks to our vast experience in bar turning and a modern machine park made of single- and multi-axis CNC lathes, we can satisfy the most demanding of our client's requests and manufacture custom connector designs for various applications.
According to our clients' needs, we machine small to large series of electrical connectors from 10 to 40mm in diameter, including micro and mini connectors, and various levels of geometry complexity.
The types of connectors and connector components we machine include:
Coaxial connectors
Circular connectors
Cable connectors
Panel connectors
Male connectors
Female connectors
Connector housings
Connector pins or contacts
Connector sockets
Lock rings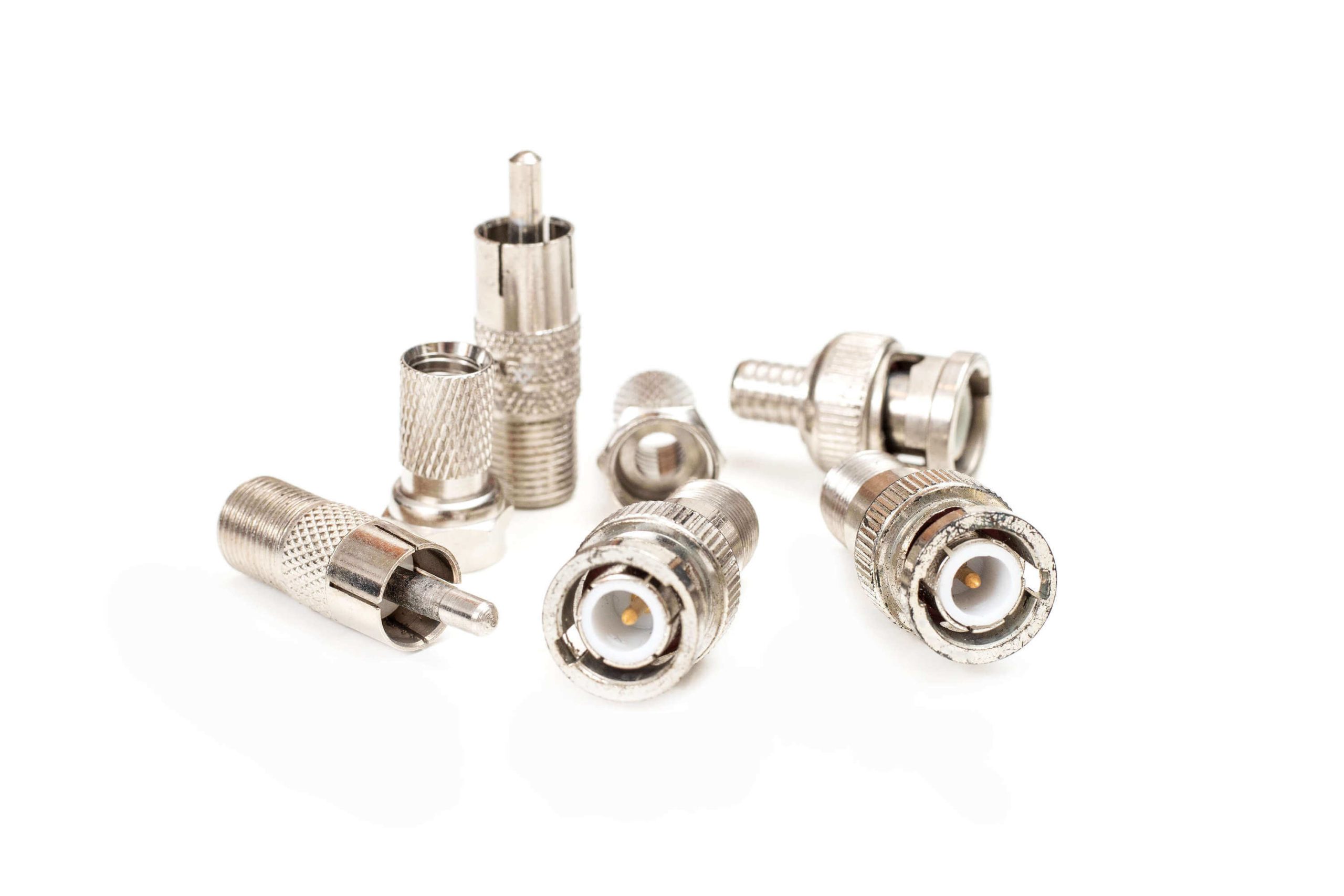 Complex connector designs for various applications
Using advanced CNC bar turning equipment enables us to produce for our clients customizable connector housings, inserts, lock rings and contacts (pins) that can be combined to provide connecting solutions for almost every conceivable application.
Our electrical connectors are used in different high-tech industries including for:
aeronautical systems,
consumer electronics,
musical instruments,
video and radio equipment,
and many other applications.
All these systems require reliable power and data flows which are dependent on high-quality precise connectors resistant to various chemical environments and changing and sometimes harsh climate conditions.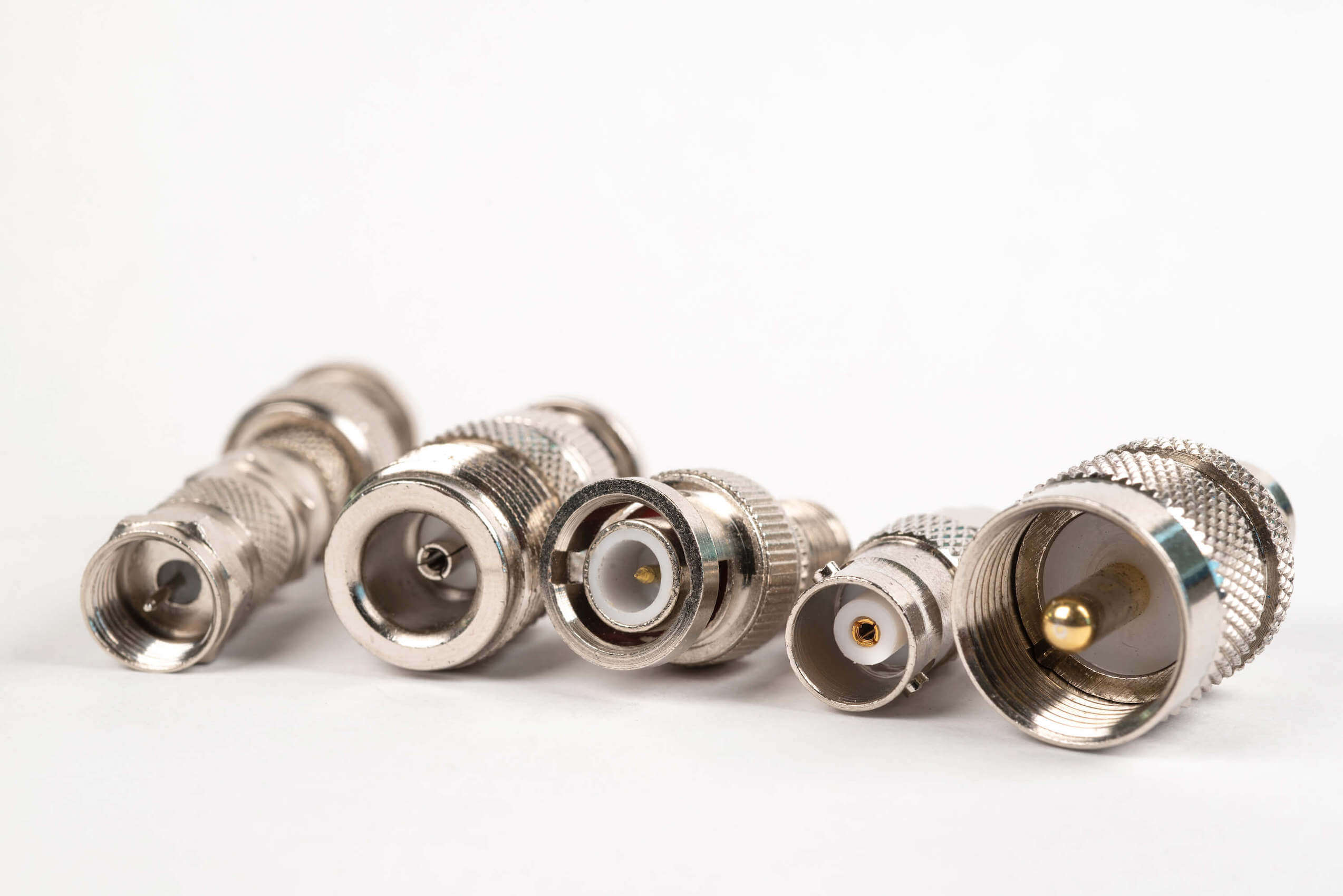 Brass, copper, and other metal plated connectors
We produce our electrical connectors from brass, copper and copper alloys. These materials possess excellent ductility properties while being highly resistant to corrosion and chemical influences. Alongside the high quality of our production and control methods and the materials we use, the longevity and reliability of our electrical connectors are further guaranteed by the suitable surface treatments that we can provide in partnership with our specialized European partners.
Surface treatments like copper, brass, nickel, and zink plating can considerably improve electrical conductivity and corrosion and wear resistance, while gold and silver plating can be applied also for aesthetic reasons. Different passivation options, galvanization, and electropolishing are used to increase corrosion and scratch resistance, as well as impurities and debris buildup.
If you are looking for reliable connector solutions for your electrical systems, contact us to discuss the best options for your needs.
Do you need a quote or to know if your part can be machined?
Send your project details using following form and we can tell you if we can machine your part and how much it will cost.
Sales Inquiries

For further sales inquiries, please contact our sales representatives weekdays from 8am to 5pm CET.
M.: +33 (0)6 09 24 35 28